Custom Carbon Fiber Bikes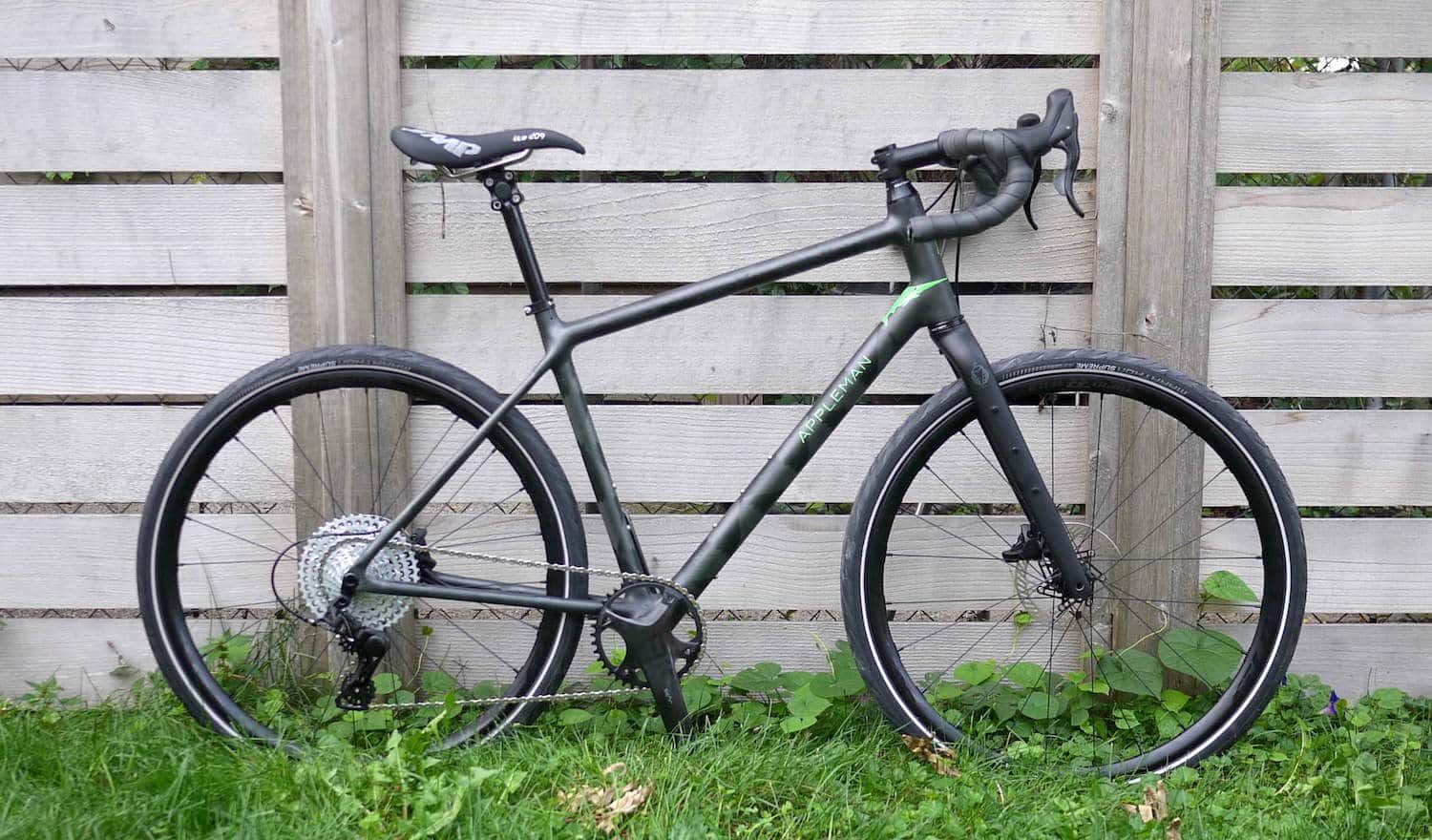 Engineering – Art – Design
The unique look, deep level of customization, and amazing ride is what makes an Appleman an Appleman.
Custom isn't just choosing between two stock tubes and adding 5mm of head tube length. A custom bike is a complete analysis of how you ride your bike and how it reacts to you.
In-house made tubing and drop-outs provide the unique look and sweet ride. Through ply by ply customization of each tube, fit expertise, and complete component selection, every parameter of your bike is optimized for you.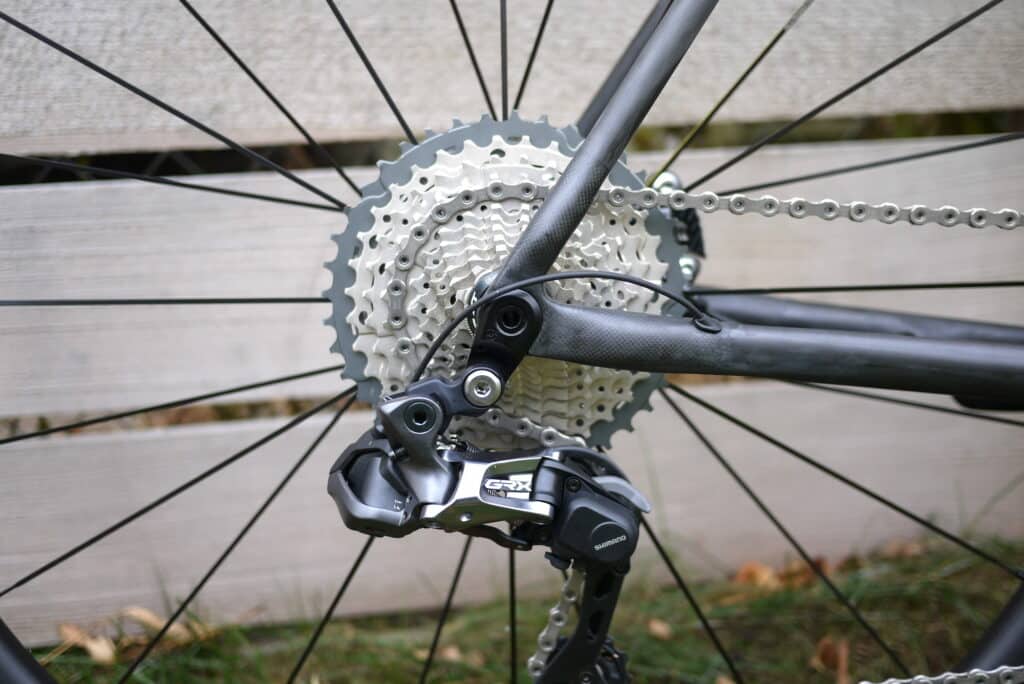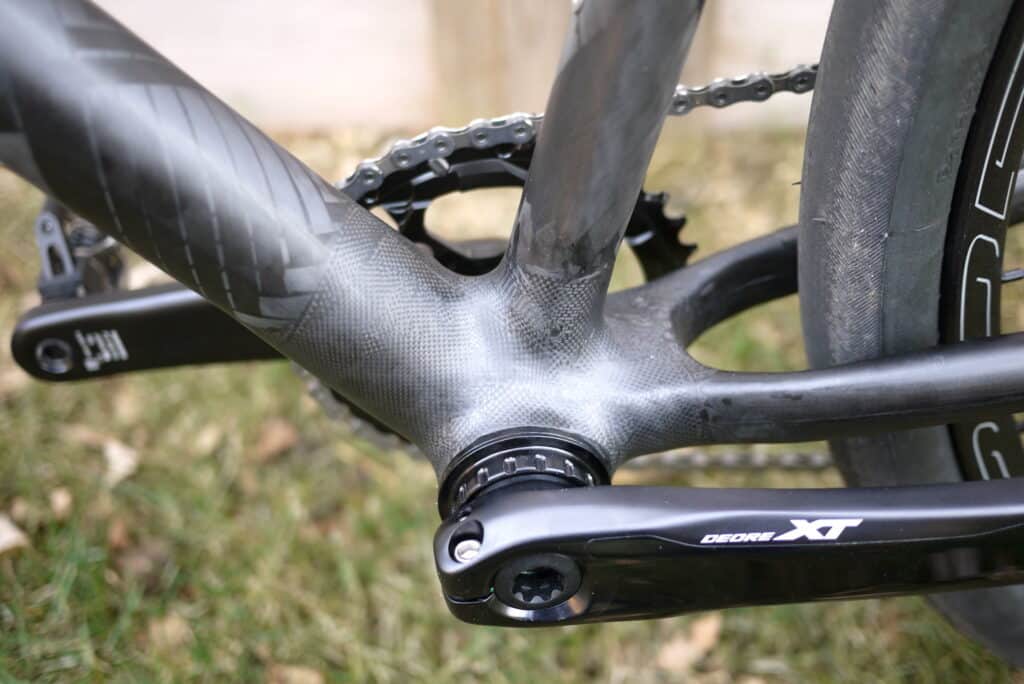 Appleman Style
With a background in engineering and design, an Appleman has a distinct style.
ROAD / GRAVEL / CYCLOCROSS / MOUNTAIN / FR213 ADVENTURE / FAT
All the different styles of bikes share a common design quality and manufacturing technique. The uniqueness lies in the geometry and tire clearance.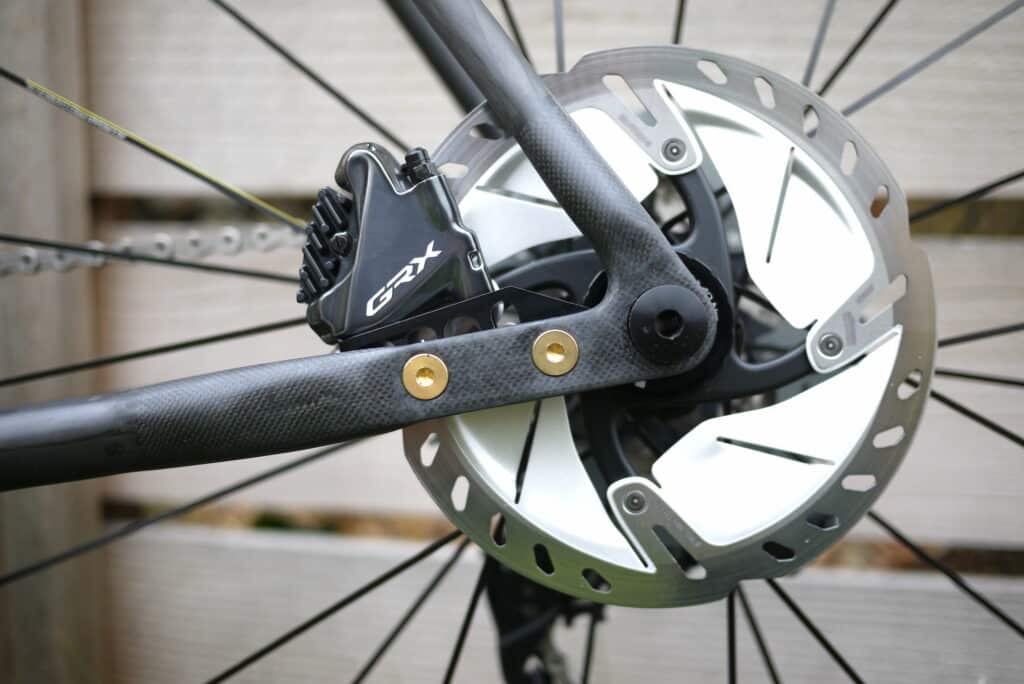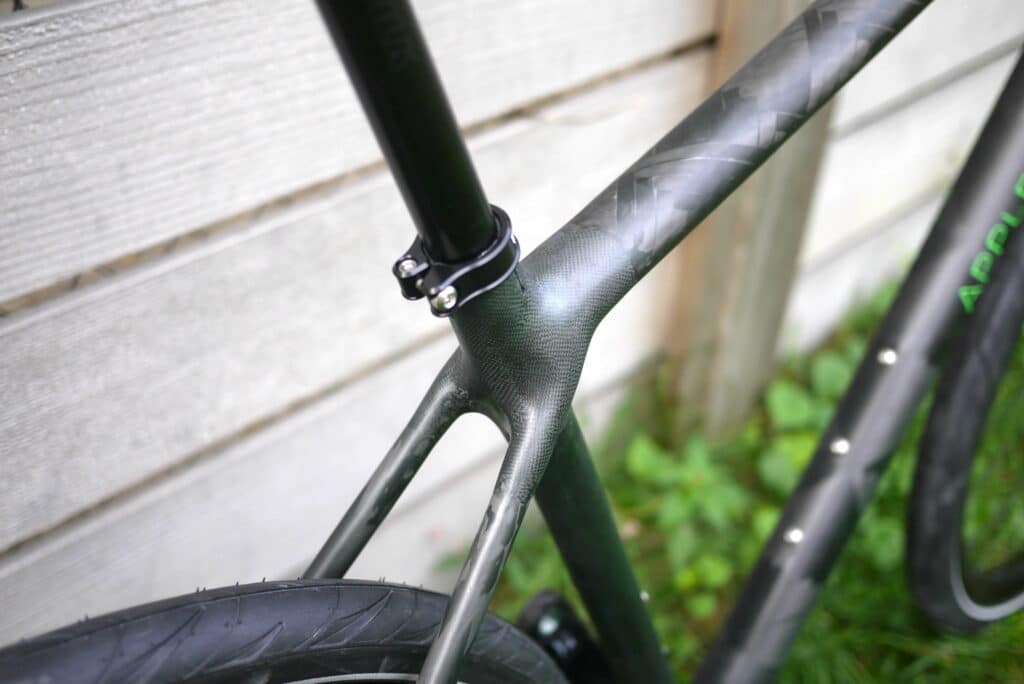 Frame Features
In-house made tubing
Tailored ride quality, stiffness
Custom fitometry by Matt Appleman
Fork included (except mountain/fat bikes)
Carbon dropouts
Non-Creak Press Fit 30 BB
27.2 or 31.6mm seat post
25 year warranty
Frame Options
Complete bike build
Custom logos
Di2/EPS/Etap ready
T47 BB Shell, $200
Custom carbon fiber aesthetic
Tire clearance: road, gravel, mountain, fat
+ many more, just inquire
Appleman Frame Pricing
Road / gravel / cyclocross frames + fork + headset = $6000
Mountain / Fat frame + headset = $6000
"The ride quality is brilliant. None of the frames I've ever used can match the Appleman.

The best frame I've ever ridden."

-Neo, Thailand
"I have to say how happy I am with the frame you made for me, every time I ride it I feel like I am home."

-Colby Pearce, ex-pro, olympian
"Appleman makes some of the most beautiful custom carbon bikes around, and every detail is a testament to his workmanship."

-VeloNews
The Queue
Appleman builds a very limited number of frames each year. The wait for a frame is expected to be greater than 1 year.
If an Appleman sounds right for you, please contact us to request your name be added to the queue.
No deposit is required to be added to the queue, but at the same time, lead times are not promised or set in stone.

Once your name reaches the top of the queue, I'll contact you to see if you're ready to order your custom frame.
If we're both ready to build your bike, then the bike will come together pretty quickly.
Tech Talk
What kind of carbon fiber do you use?
The absolute raw material… carbon fiber "tow" is used to make the tubes. This provides a continuous piece of unidirectional carbon fiber within each tube. Joints are reinforced with woven or braided carbon fiber for it's superior ability to drape around the complex curves of a bike frame.

What modulus carbon fiber do you use?
Modulus is often marketed to help a brand differentiate themselves from another. At the end of the day, modulus doesn't build a better bike. Much more important than modulus of the fiber, is how it is used. True High-Mod fibers are relatively low strength and brittle.
Appleman frames are built of the oh so sexy term of "intermediate modulus" or IM. IM fibers have the highest strength, highest toughness of all of the carbon fibers. Tubing diameter and layup plays a much more drastic role on stiffness than modulus of the fiber.

Are your frames built using Tube-to-Tube or Bladder Molding?
Frames are built using tube-to-tube construction. Tube-to-tube is the ultimate technique for building custom frames. This technique allows for maximum flexibility in designing geometry and stiffness of a frame. Bladder molding is great for high volume manufacturing but severely lacks the customizations required for a true custom frame. Custom-bladder molded frames are molded in parts and then bonded together. The only thing holding them together is an unreinforced epoxy bond and doesn't have a carbon wrap over top.

How do you customize a frame?
Custom Geometry: custom geometry puts the rider in a comfortable, powerful, efficient position on the bike.
Custom Tubing: Appleman frames ride amazing and feel good with every pedal stroke because the tubing stiffness matches the rider's style. Every tube is manufactured in-house to provide the best ride for the rider. The riders weight, desired ride characteristics, and tube length are engineered to develop a tube set designed to match the rider. Are you 120 pounds? 250 pounds? No problem.
Component Selection: when a bike is as highly customized as an Appleman, nuances in components make a difference.
Do you make your own tubes?
Yes! Tubing is (almost) all made in-house! Each tube is fully customized on a per-tow basis. Tubes are made on our custom filament winder, the Wind-O-Matic 3000.

What bottom bracket standard do you use?
All Appleman frames are built with Press fit 30 (PF30) bottom bracket shells. BB shells are a one-piece design made of carbon fiber that provide a stiff platform with no metal inserts that loosen or creak. PF30 shells are the most versatile shell available fitting nearly every crank available. T47 is also available for those who want a thread fit, but it does add a bit of weight.

What head tube standard do you use?
All Appleman frames are built with 44mm head tubes. This versatile size allows for straight or tapered forks. One simply needs to switch out the head set to change to a different sized fork. The head tubes are also 100% carbon fiber composite. The headset cups press in to the head tube instead of integrated cups. Having a separate cup means your bearing won't damage the frame and headset replacement is a breeze.